Drum handling and box/basket handling systems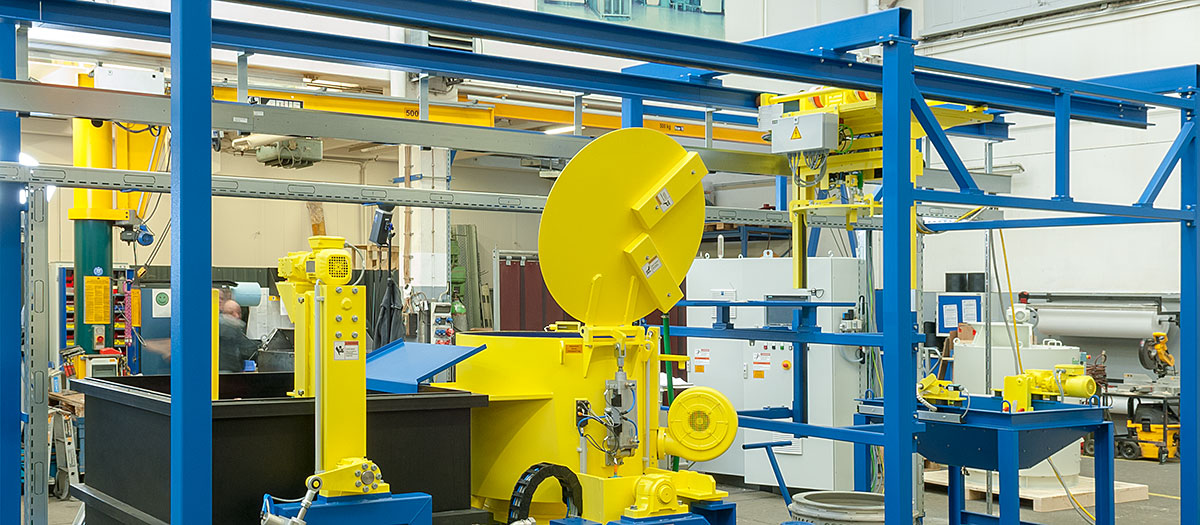 For efficient material flow within systems and plants for parts handling and swarf processing.
---
Portal systems in Robot-Polar-Anlagen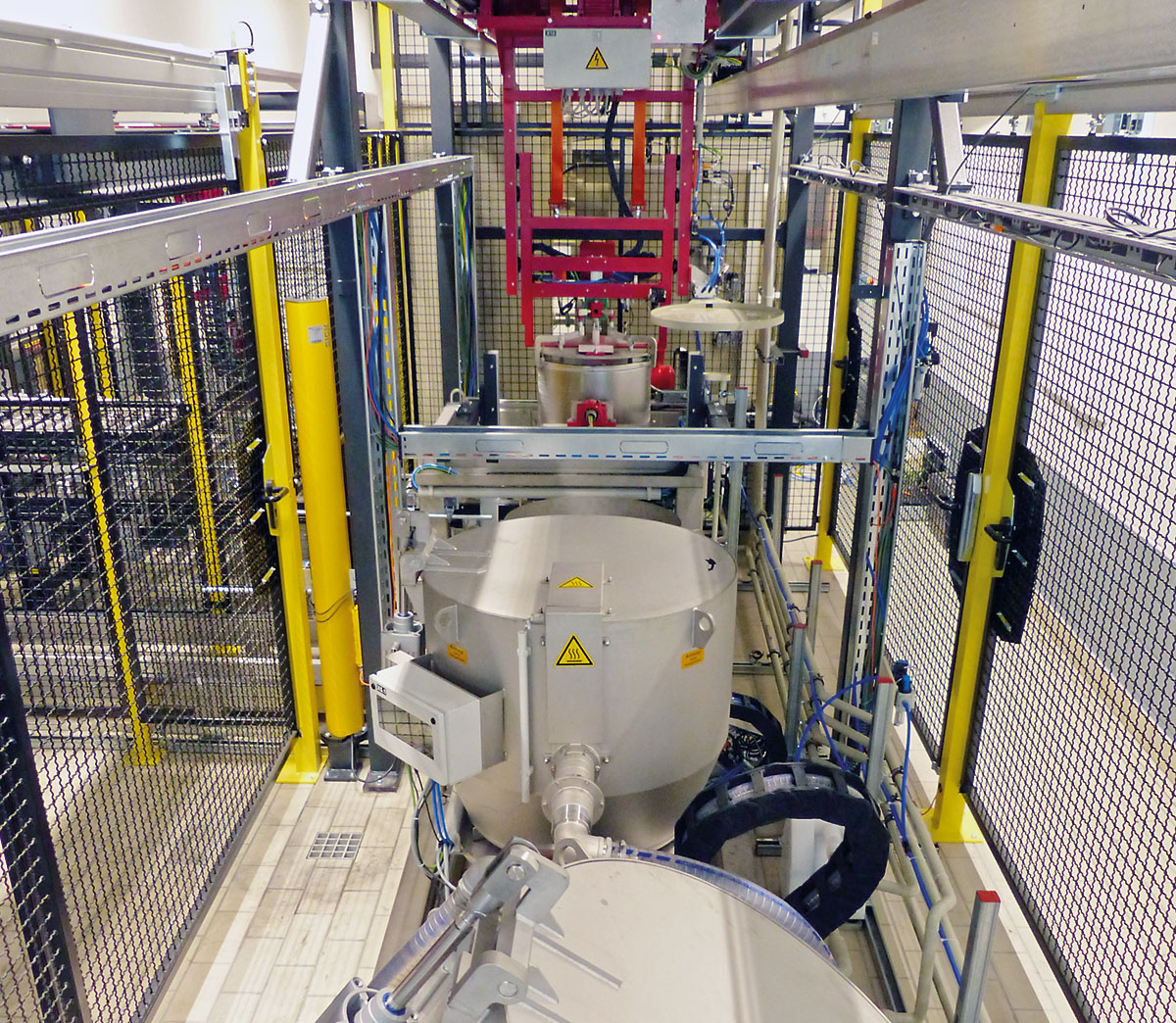 In Robot-Polar systems, the transport device as a portal system takes over the fully automatic loading and unloading of the processing stations within the system with material in drums or boxes.
Go to the Robot-Polar system ...
---
Systems with linear and articulated arm robots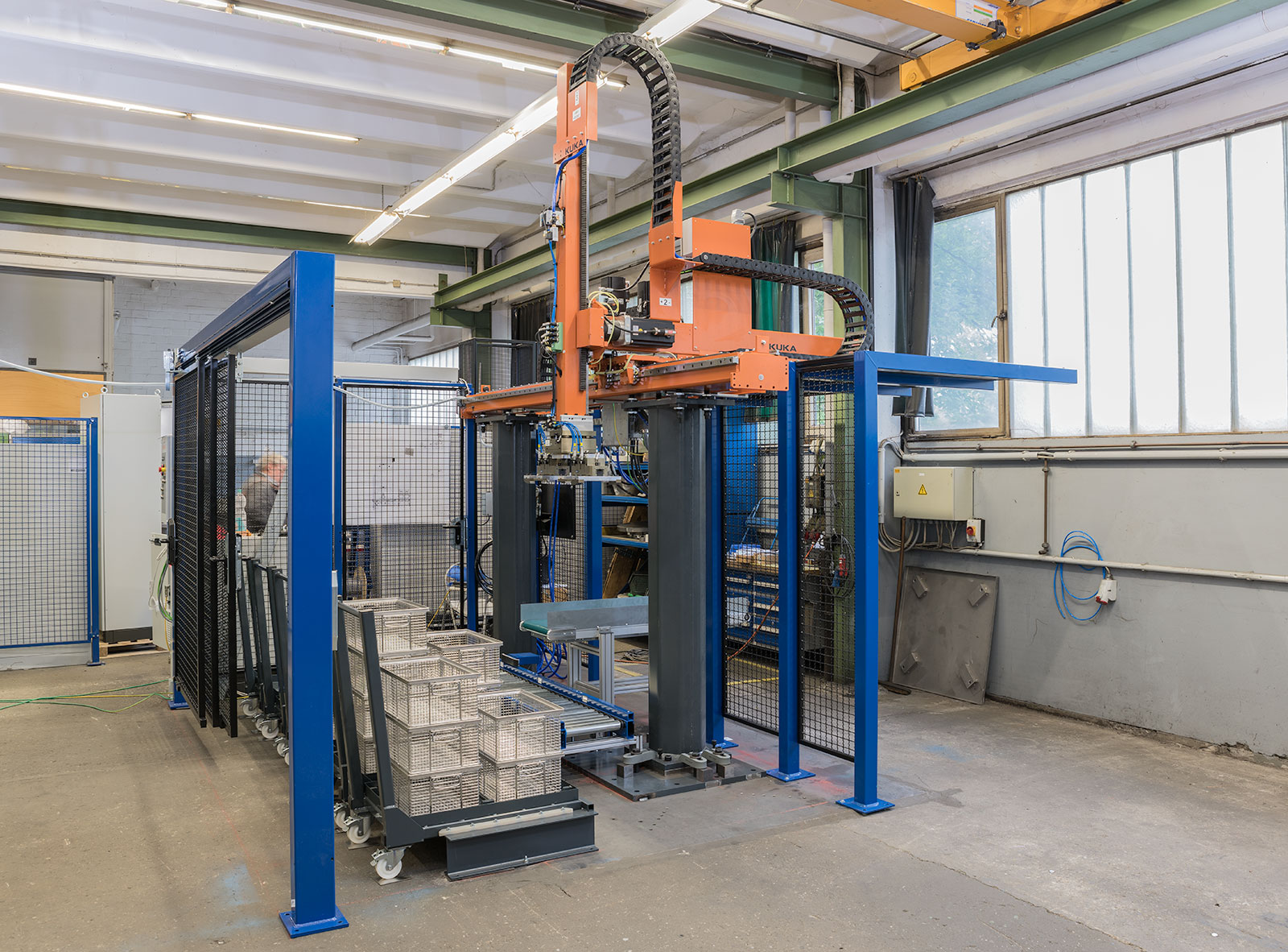 Linear robots and articulated robots are used in systems with drums and/or boxes for material transport.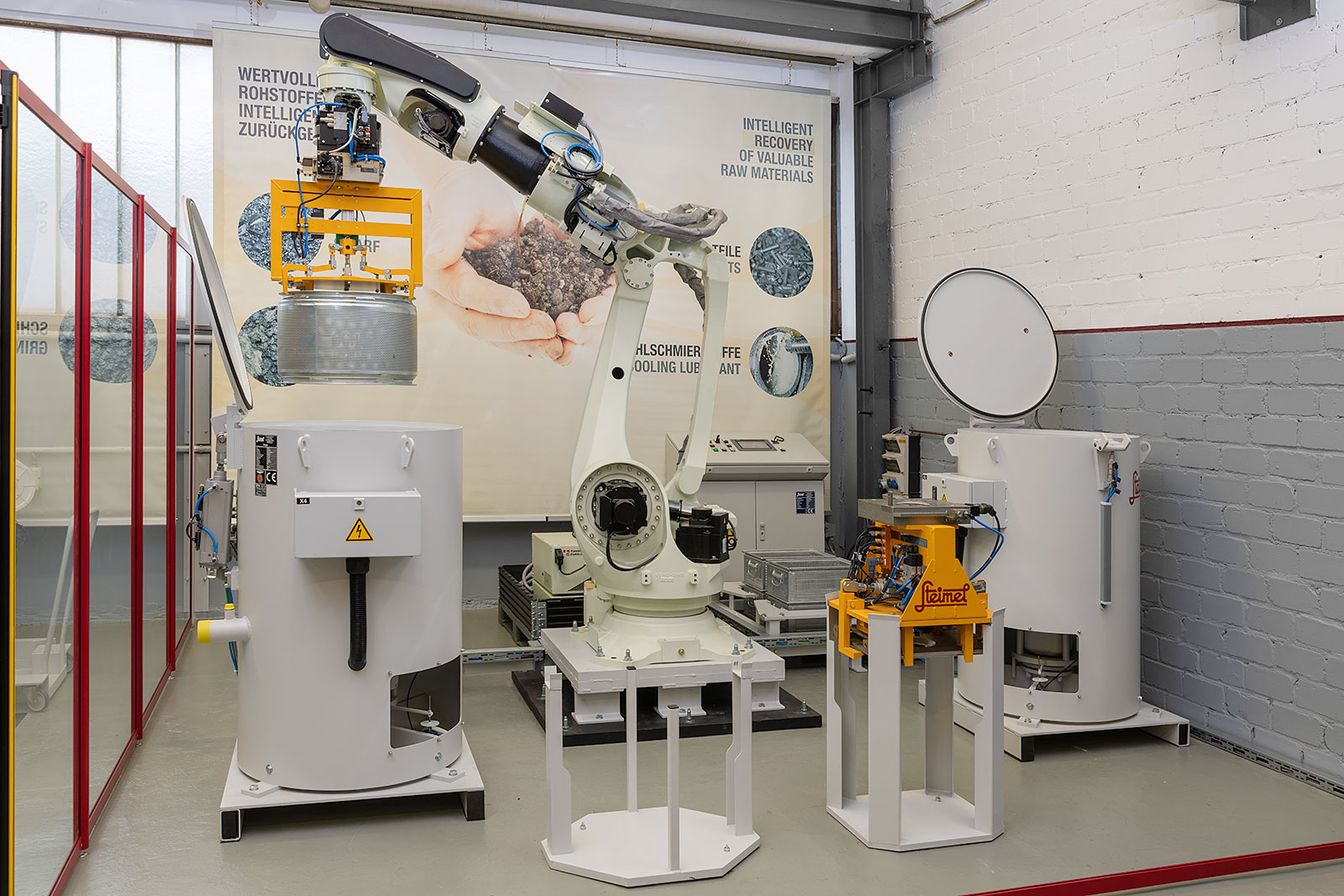 Go to the handling systems ...